We'll help you create a fantastic DIY kitchen in Sydney
Many consider the kitchen to be the heart of the home, which also means it's subject to the most activity. Signs of wear and tear can appear in the form of peeling cabinetry, scuffed doors, and general stains and marks. When it's time for your kitchen to get a makeover, talk to the team at Custom Flat Pack Sydney.
Our range of DIY kitchen products at Custom Flat Pack Sydney is nothing to sneeze at. Creating your very own kitchen space from scratch or extensively renovating your existing kitchen is easy when you have our custom-made furnishings available to you: depending on your home's aesthetic and space requirements, you can have all kinds of cabinets installed and set up to provide true convenience and beauty in your kitchen.
Stunning Kitchen Designs for DIY Installation
A common misconception about flat pack kitchens is that they aren't unique or luxurious, but that is no longer the case. At Custom Flat Pack Sydney, our kitchen packs can be customised to any size and to a range of specifications. With a huge range to choose from, you will be able to find the template that suits your needs and aesthetics best. If you'd like some assistance, you can speak to our kitchen designers. They'd be more than happy to give you advice and recommendations on the colour schemes, designs, and layout that will fit beautifully with your vision and your space.
Sydney's Choice for DIY Kitchens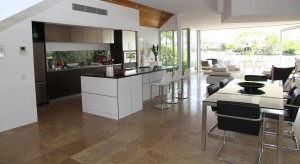 Whether you want to assemble your DIY kitchen furnishings yourself through having us send you out a flat pack or have our expert team put them together for you, it's no problem for us to accommodate your needs. Get in touch with our Sydney team: send an email to sales@customflatpacksydney.com.au or call us at 0422 272 352 or (02) 9877 5045.