We'll help you create a fantastic DIY kitchen in Sydney
Our range of DIY kitchen products at Custom Flat Pack Sydney is nothing to sneeze at. Creating your very own kitchen space from scratch or extensively renovating your existing kitchen is easy when you have our custom-made furnishings available to you: depending on your home's aesthetic and space requirements, you can have all kinds of cabinets installed and set up to provide true convenience and beauty in your kitchen.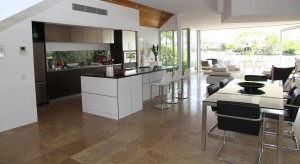 Whether you want to assemble your DIY kitchen furnishings yourself through having us send you out a flat pack or have our expert team put them together for you, it's no problem for us to accommodate your needs. Get in touch with us: send an email to sales@customflatpacksydney.com.au or call us at 0422 272 352 or (02) 9877 5045.