High-quality custom made entertainment units throughout Sydney
An entertainment unit is usually the centre piece of any room. It functions to bring people together and generate conversation. Naturally, you want something that's striking yet slots in perfectly with your current surroundings. However, finding a unit that is the right size and look to suit your particular situation can often be challenging, and going to the effort of sourcing a custom built piece can be time-consuming and extremely expensive.
Entertainment Units tailored to suit you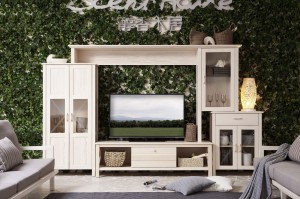 At Custom Flat Pack Sydney, we can work with you to design a model that matchesyour exact vision at a minimal price. Our custom made entertainment units can easily be assembled at your own home for your convenience, or you can employ our services to install them for you. We promise to deliver a furnishing that will create harmony with your home's ambience and provide you with years of beauty, wear and reliable service. With Custom Flat Pack Sydney, you're sure to own a conversation piece for a long time.
Get in touch to find your perfect solution today!
Please call us on 0422 272 352 or (02) 9877 5045 to chat to our friendly team about your next home project or email us at sales@customflatpacksydney.com.au with your design and receive your free quote today. Our services proudly cater to customers Sydney wide.